ASSET MANAGEMENT
ASSET MANAGEMENT MANDATE
We refuse to speculate with your wealth.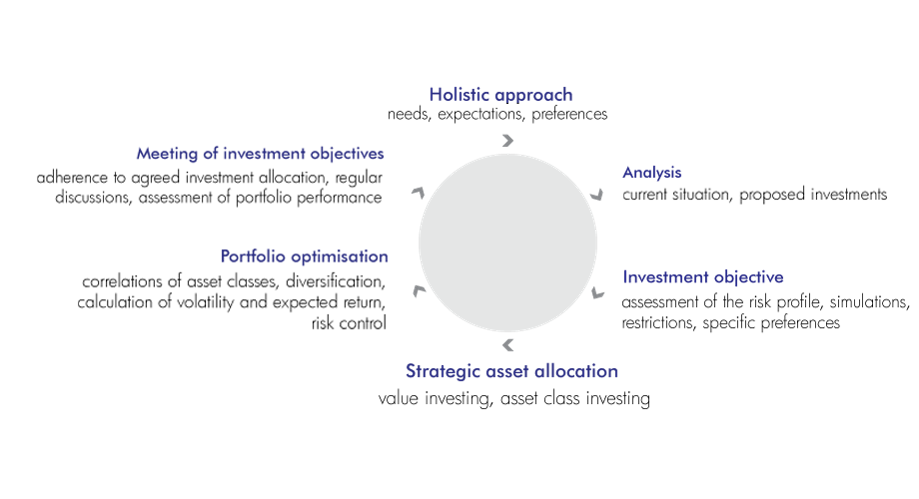 Our investment policy is geared towards broad diversification with a global focus.
Experienced portfolio managers are responsible for the professional management of your portfolio.
Our investment decisions are based on a structured and disciplined investment process.
Our investment process, with short decision paths, enables us to respond swiftly to altered market environments.
Ongoing risk monitoring that takes account of your individual needs is guaranteed.
We act according to the principle of equal treatment of all mandates in securities transactions.
You save valuable time by being relieved of investment decisions.
Your assets are actively managed and professionally monitored.
You benefit from independent investment decisions (best-in-class approach).
You receive comprehensive and informative reports on the performance of your assets on a regular basis.